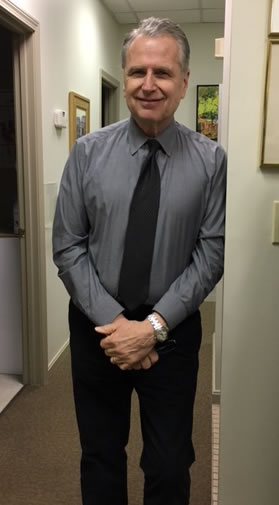 Richard DiMario
Podiatrist Dr. Richard DiMario received his undergraduate education from Rutgers University in New Jersey. He went on to complete podiatric medical school at the Temple University School of Podiatric Medicine in Philadelphia, Pennsylvania. After graduation, he completed a residency in Podiatric Surgery at Union Hospital in Union, New Jersey. He also served as a captain in the United States Air Force (USAF) and was director of the podiatry clinic at Pease Air Force Base in Portsmouth, New Hampshire for two years.
Dr. DiMario is board certified by the American Board of Podiatric Medicine. He holds professional memberships with the American Podiatric Medical Association and the Maine Podiatric Medical Association. A previous member of the medical staff at Massachusetts General Hospital, he currently is affiliated with York Hospital, York Maine.
When not in the office, Dr. DiMario spends time enjoying the outdoors. He is actively involved in community theater in the Seacoast area and also enjoys painting and photography. He is an avid lover of animals, music and the arts. His Pembroke Welsh Corgi, Moses is the honorary office mascot and can be found greeting patients.